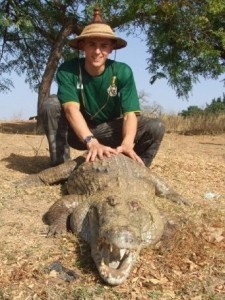 Hi guys, i'm Dash, 22, from England.
I've been living in Ghana permanently now for 3 months, working with BFG on the current Akwakwaa project during this time, and must say how very well it has gone so far.  I also helped on site with the 2011 project in Kwaman for the last week of the renovation.
I first met Kofi when I was volunteering here 3 years ago with SYTO and stayed in contact after I returned to England.  When Kofi then set up BFG I was appointed as an executive director, and after coming back to Ghana in 2011 and helping outwith the Kwaman project I decided I wanted to live here for good, so in January I did just that and am loving every minute, as I knew I would!
I've met many great people in my ime with BFG, and the number continues to grow as we welcome more and more volunteers in all different fields and project types.  It is my hope that in time we can grow BFG to become one of the best known and most respected NGOs in the Central Region, maybe in Ghana one day!!  For now this means work work work to make this a reality.