Pitanga is a local community in the upper east Region, Ghana. The main occupation in this region is farming and the community is comprised of a small health care center and has a population of 1000 people.
10 years ago the kids of this community had to walk over 5 kilometers to the next community for education. Due to the heavy rains and poor drainage, there were a lot scenarios were kids drown on their way or back from school. The community members decided to build a 3 classroom and then requested teachers from the district education, just to put an end to the dangers their kids maybe expose to on their way to school.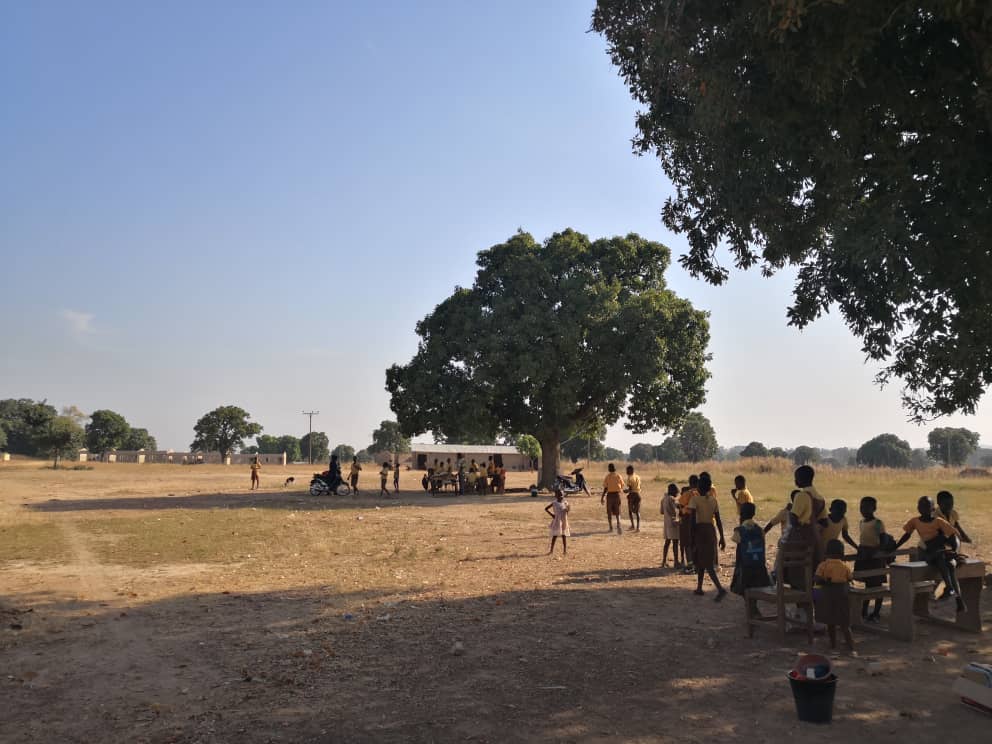 As at today, the school that was meant for only lower primary now goes up to primary 5. The 3 classrooms is occupied by the nursery class while the other classes happens under the trees in the compound. We believe by building a 7 classroom block for the community is not only for the course of promoting good education in a safe environment but also to support the local economy of the area through creating employment.
Completion after 11 months.
The project was handed over to the community on the 19th of January 2019.