Zeemboug is a community made up of five sub-communities in the Nabdam District of the Upper East Region. With a population of over 1,300 people, the community relies primarily on farming to support itself.
However, one of the greatest needs of the community is a proper school building for their children. Currently, the primary-aged students must learn outside, without the comfort and safety of a classroom.
In 2020, we were made aware of the need for a proper school building in Zeemboug by the Nabdam District Education team. We took on this project in 2021, and our goal is to build a three-classroom school building for the community.
We believe that every child deserves a safe and comfortable place to learn, and we're committed to making this vision a reality for the children of Zeemboug.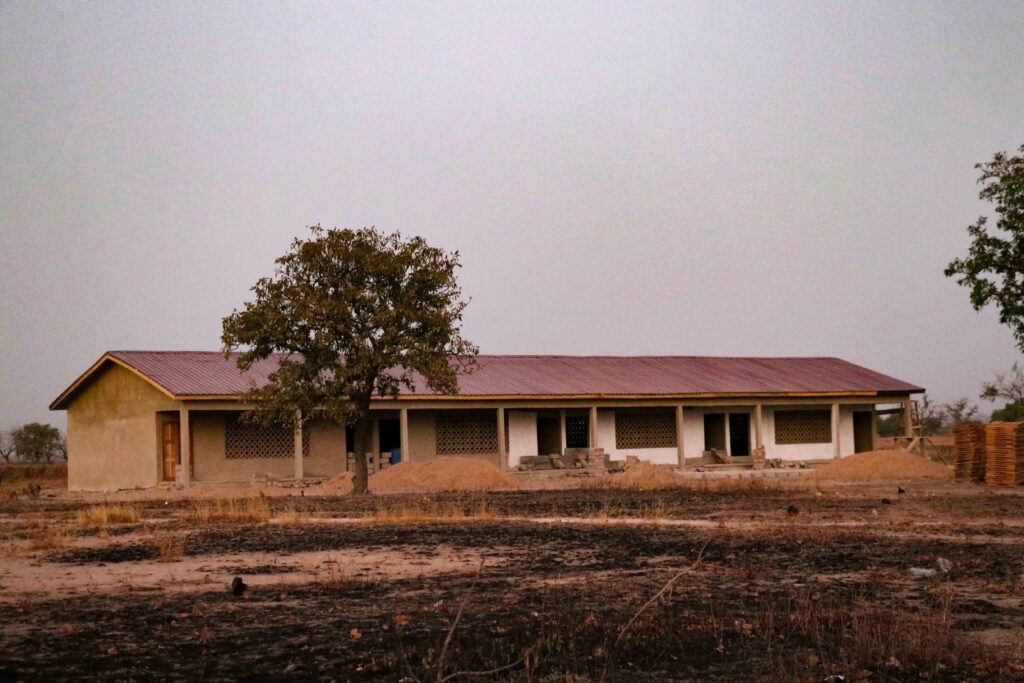 After more than a year of hard work and dedication, we were thrilled to complete the project and hand over the school building to the community in November 2022.
This was a momentous occasion, and we're so grateful to have been able to make a difference in the lives of the children of Zeemboug. It's been a rewarding and meaningful experience.